7 weeks
ago Grant and I signed up for the

Neverland 5k at Disneyland.

We have never run together but thought that it sounded like fun and was for a great cause, we were running with the

TAPS Run to Remember

team.

We looked forward to it so much, talked about it frequently and discussed that I should probably start training for it.
Well... Saturday morning was the Neverland 5K at Disneyland.

Oh yes, my non running (lack of training) self was there with some great company.

Grant was supposed to run with my however due to the early race time he stayed home with Krystina as we both knew that there was NO way she was going to get up at 3:30am to run.

I honored both of our service members through my run: PFC Kelly McGuire (incidentally Kelly is my middle name and I am very proud of it so I think this was fate!) and SGT Clayton Dunn II.
Before the run I emailed with PFC McGuire's mother Lurlene and learned a little more about this remarkable young man who was also her only son.

She is quite a wonderful woman with pride a mile long – she even cheered me along on FB during the run!

I look forward to honoring him with each of my future runs.
So bright and early... well 4:30am so NOT bright at all... I met up with my friends from TAPS; Salina, Kylynn, Marie and Jennifer along with Salina's sister to hit the start line and go.

We watched Tickerbell fly through the Disneyland fireworks, listened to the National Anthem while they turned the Disneyland Castle Red, White and Blue and giggled with anticipation and excitement.

Ready to run like the wind in my TAPS shirt (borrowed from Salina, the shirt she wore when she ran the Great Wall of China, no pressure here), with photos of Kelly and Clayton on the back and matching American Flag socks

I got instantly overwhelmed – what if I couldn't run the entire thing (as previously stated I am NOT a runner), if I didn't run the ENTIRE thing was I letting down their memory... I got a knot in my throat and wanted to cry however I looked around me – I looked at the picture of Kylynn's husband Nathan on her back, the picture of TAPS founder Bonnie Carrol's husband on Marie's back and the picture of Salina's husband David on hers and realized that the run was to honor them but they didn't care if I ran every single step as long as with each step I was remembering them and their sacrifice.

I was still scared but calmed in that moment.

Then the countdown and the start line – off and running.
Throughout the run, Kylynn encouraged me to keep running and stayed with me... crossing the finish line together was wonderful.

We waited for our entire group, took photos and headed home.

I love being around these wonderful women, having friends like them is what it's all about...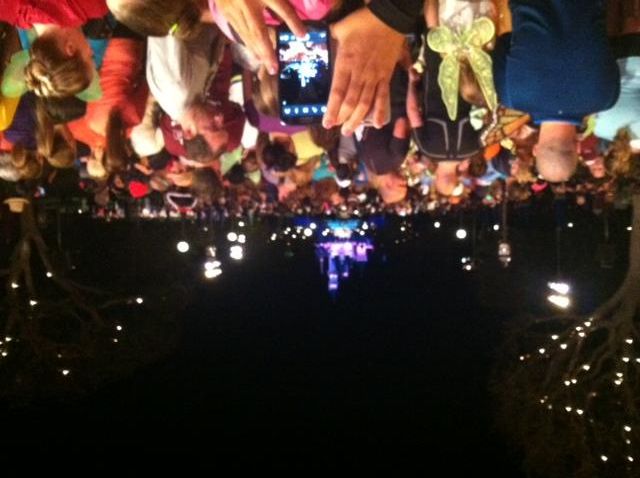 We were about 1/3 of the way back - there were even more people behind us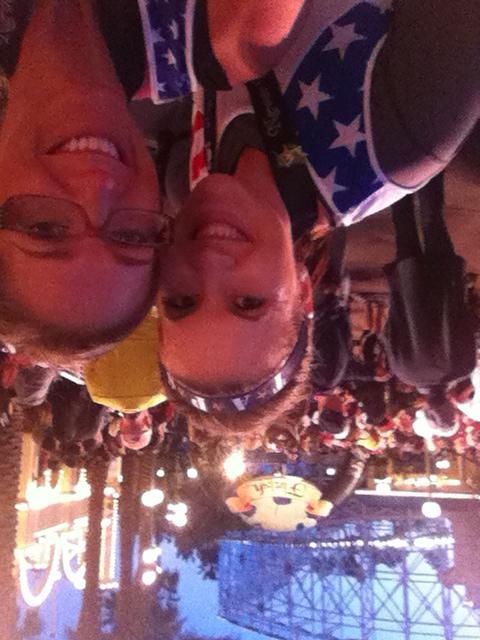 Kylynn and I at the FINISH line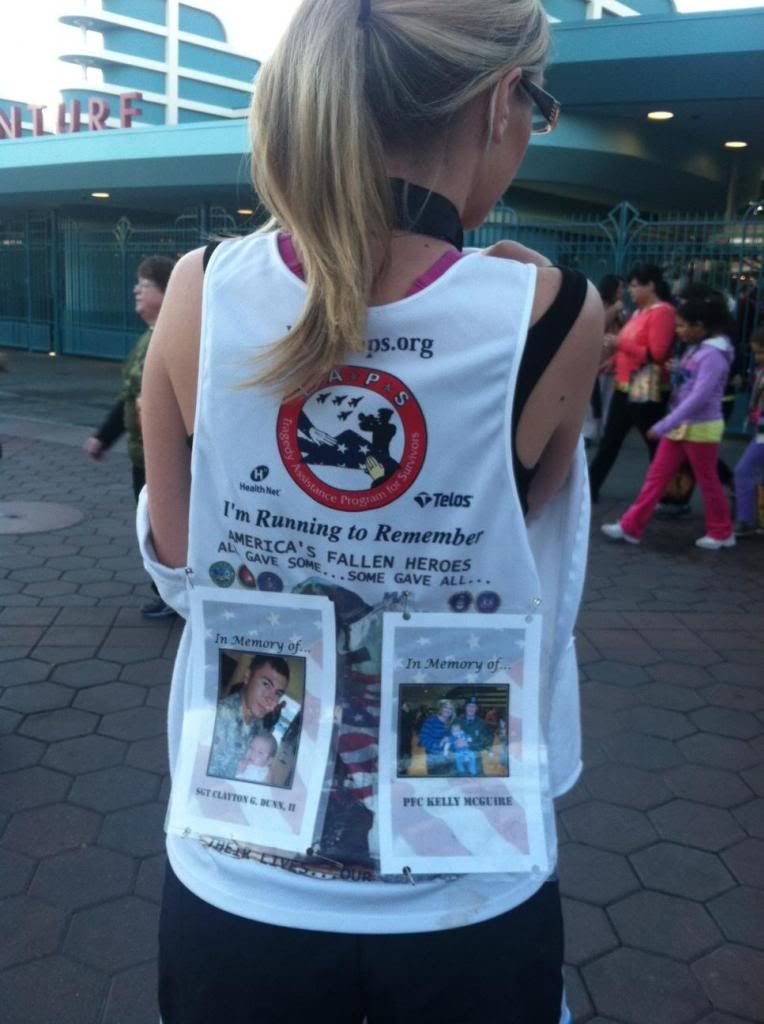 Honoring PFC McGuire and SGT Dunn II